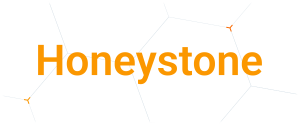 Honeystone
Web Design & Software Development
Honeystone is a web design and software development agency based in Westbury. Our mission is to elevate your business to the next level by delivering compelling online experiences, tailored to your audience.
We are a small, but experienced, team specialising in online marketing, user experience design and software development. Since our founding in 2003 we have worked with many successful businesses in, and around, the local area.
Whether you require a simple one page website, a complete rebrand, or a complex business information system, Honeystone can deliver. We are trusted by small businesses and enterprises alike to ensure the continued success of their online business.
We have a breadth of experience across many industries and the public sector. Working to our customer's strengths and aspirations, we ensure maximum visibility and visitor engagement in an increasingly competitive online world.
At Honeystone our philosophy is to build the right solution for you, not just the one that gets us paid. A Honeystone project must be secure, stable, maintainable and resilient. We are in it for the long haul and expect to support your business for the lifetime of the project.
Honeystone has strong community ties, proudly sponsoring and supporting several local charities and community organisations.
Honeystone in previous years:
2023